we're in it, friends. the hard place.
you might be in one yourself. yours may be even worse than ours. someone always has it worse. i try to remember that when things aren't going so well.
i'm just going to share my heart a little bit today, if that's ok.
i'm a stay-at-home-mom. i try to be a work-at-home-mom, but to be honest, the babies come first 24/7, and the dust doesn't stop falling, so the hamster wheel of mothering, and housework rarely slows down enough for me to devote a serious enough amount of time to do anything else fully or well.
my clothing and blanket making has hit a snail's pace. i have mounds of fabric, beautiful fabric, just sitting there, calling for me daily, but i put the kids to bed somewhere between 7 and 9, i clean the disaster areas and try to do laundry at record speed, and come 10pm, my husband is heading to bed with or without me. most nights, i would watch him go, longing to go too, but instead, i would force my eyelids to stay open and my hands to keep going for another 4+ hours. lately, i just can't do it. entering my 5th month of my 5th pregnancy, mother of three beautiful girls under five…i am exhausted. so productivity has practically halted and so has any hope of extra income at the moment.
and wouldn't you know that during this season of involuntary rest, our wallets seem to be bleeding? it's like the enemy has snuck up and poked a hole in the bottom of our grain sack, and it's a slow, steady, painful drain.
the hard place.
the dryer broke.
ok.
new dryer. ouch.
then, an unexpected vet bill, and school bills, and higher utility bills, crazy circumstances leading to a ridiculously high cell phone bill (long story).
next, of all things, while delivering a meal to friends last night i get pulled over going 55 mph on the highway for… expired registration. news flash for me. i don't know the first thing about that stuff. i always looked to my dad and now to my husband. it just wasn't even on my radar. so as the cop is back in his car, i'm on my cell with my husband. "kristi, i know that i paid that. i may not have put the sticker on, but i thought i took care of it."
cop returns. nope. expired. and guess what else is expired? my license. yep. double whammy. so, now i have to appear before a magistrate (!) or pay a very high fine. boring, pregnant mother of three that never breaks the law, and drives like a paranoid slow-poke…issued a citation and going before a judge. hubby thought i was nuts as i cried crocodile tears. "i don't dooo this stuff!" and i knew we didn't have an extra pile of cash to throw at a fine. after dinner, i completed my registration and license renewal online…$67…not much, but when you're not expecting it…
i went to make my tea last night and the microwave (brand new last year) started randomly stopping. "seriously?!", i thought, "are you really going to break too???!" i hit the restart button in an angry pout and went to cry some more in the basement in front of my new dryer. :/
fast-forward to this morning, past a night of tears and, "Lord, how will we ever make ends meet at this rate?!" prayers…i go to the funeral of a friend's grandmother. street parking. no quarters. yep. ticket waiting on my windshield upon my return, and as i am crossing the street, so is the metermaid in the opposite direction. just missed her. literally received a ticket by being seconds late. i can't even remember the last time i've violated any laws or received any tickets. has to be over ten years now. two days in a row. in.a.row.
and to squeeze us even more, we have a vacation coming up (our first in three years), and my husband's birthday is next week, mine the month after. then, we have november to try to recover before we are hit with ava's birthday and christmas. oh, brother.
i look at my idle hands and endless demands and just say, "how are we supposed to do this, Lord?" i know i'm not alone.
i debated if i should even publish this, b/c it's one of those private posts that will invoke a lot of advice. i appreciate advice, but i also have tried a lot of it already, so sometimes, it stings to hear that you should do what you've already attempted to do and hasn't worked for you for whatever reason.
we are already on a strict budget and have been since i quit teaching four years ago. my husband devotes hours to finances and knows where it is all going to go weeks before payday. we are not careless, nor do we splurge. we tithe faithfully, and we sacrifice greatly. we are lucky to have a date night a few times a year. we eat in before we head out to run errands. there's no, "oh we'll be going to the mall for a birthday gift, so we'll just grab dinner at that restaurant over there." we come home probably 48 weeks out of the year after church for lunch around our own table.
i'm mostly rambling, but i think i'm telling you this for a few reasons.
one – to get it out of my head. it is overwhelming at times to feel like you are never going to get your head above water. it helps to share whatever it is that is stressing me out. don't get me wrong, i know that we are blessed. we have all that we truly need. my husband is a wonderful steward of what we have, and i appreciate that about him. and, as i said, i know there are many, many others who are struggling with much worse, so i'm trying not to complain.
two – to put to bed the misconception that moms that stay at home do so b/c their lifestyles can afford it. i have heard things like:
"oh, he must make $$$, so that she doesn't have to work."
"i wish i could stay home, but we can't afford it."
i would gather that a lot of you are like us. you sit down with your spouse and say, "this is what we want for our family. this is how we want to raise our kids." and you do it. you know it is going to be difficult, maybe downright impossible on paper, but you do it. you commit to it, and you do it. i'm learning to stop the judging. even the moms (myself included) that get their 'stitch fix' once in a while, have their nails manicured, or see the stylist more than once a year, have probably had to plan ahead and set aside five dollars here and there in order to afford those treats. this lifestyle is anything but easy on one income, and while it is the greatest privilege i could have ever asked for, a true gift from my husband, it has also required some of the greatest sacrifices. i know it will be worth it. it's not easy, but worth it.
three – to encourage you. let's be real. if you, like me, struggle at times with your anxiety on how ends will meet, your jealousy of how others seem to have it better/easier, your fear of what challenges may await around the corner… the "what's going to break next" complex… you are not alone, and there is hope. there is always hope. things will always have an chance to get get better. even while i was having a pity-party in the basement, i knew it wouldn't always feel so rough.
now back to that rock and the hard place stuff…
that phrase has been tumbling around in my noggin over the past few days. yes, we're feeling the squeeze. life is expensive, any way you slice it. we're up against the rock – feeling pressed from all sides at times, but i was reminded… i'm not caught in an impossible situation. we're not trapped between bad and worse, permanent and unchangeable. we are pressed up against a rock alright, but its THE ROCK. the Rock that we lean against and stand on when things get challenging. Jesus.
i had this vision in my mind's eye this morning of being pressed up against that rock, and rather than being crushed, i climbed up on it, and i said to myself, "when my heart is overwhelmed…lead me to the Rock that is higher than i." He tells us, "climb up. sit here and rest and look over your problems. look beyond them. you can see past them from this point of view."

and so, that's what we do. pray for wisdom. pray for leading. pray for breakthrough. pray for faith. pray for favor. from up on the Rock. so, i am reminding myself, as i am reminding you – keep yourself planted on the Rock with your eyes fixed on the horizon. things won't always feel so hard.
(and in the meantime, pray for me that my visit with the judge goes well. thanks. xo)
From the ends of the earth I call to you, I call as my heart grows faint; lead me to the rock that is higher than I.
Ps. 61:2 (NIV)
The LORD is my rock, my fortress, and my savior; my God is my rock, in whom I find protection. He is my shield, the power that saves me, and my place of safety.
Ps. 18:2 (NLT)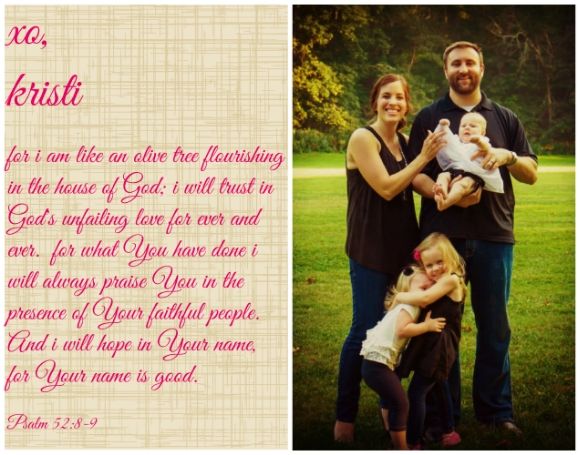 (function (tos) {
window.setInterval(function () {
tos = (function (t) {
return t[0] == 50 ? (parseInt(t[1]) + 1) + ':00′ : (t[1] || '0′) + ':' + (parseInt(t[0]) + 10);
})(tos.split(':').reverse());
window.pageTracker ? pageTracker._trackEvent('Time', 'Log', tos) : _gaq.push(['_trackEvent', 'Time', 'Log', tos]);
}, 10000);
})('00′);