hi! welcome to our weekend pinterest party! this is my first time co-hosting with these lovely ladies, so thanks so much for stopping by and joining in!
the pins that you add here will be seen on ALL of the following blogs!!! you are going to find a LOT of inspiration here!
all that you need to do is to share your favorite pins for everyone to see! i'm looking forward to visiting you on pinterest, where we can share our ideas. i am finding pinterest to be SO helpful with life these days. you have to wonder what we ever did without it! (well, i know what i did – i had every edition of martha stewart living from 2000 to 2011 & domino magazines piled high in a corner 'just.in.case.' you? sweet liberation from paper-hoarding!)
i hope that you can find the inspiration that you need right here! enjoy!
the rules for linkers are:
1. follow all the co-hosts on pinterest
2. pin our "pin-it party" picture. (this one)
3. add as many of your great pins as you want! we can't wait to see them! remember to get your pins from pinterest & not from your blog page. it will make us easier to re-pin a pin instead of a post.
4. hop around and re-pin other pins from this page- lets share each others great ideas and make all of our lives run just a little bit smoother.
5. adding your link gives us permission to use an image from the pin (or post connected to the pin) to feature on next week's pin-it party. because of this we ask that you only link up images from your own site, and images that you have taken, created or have legal rights to.
thanks!!!! REMEMBER: when it asks for your NAME, you can put your PIN NAME or your BLOG NAME. it will be how we determine what your pin is about when we all read it.
without delaying it any longer…here you go!
please follow these co-hosts & see their helpful pins!
paula from beauty through imperfection

whitney from beauty in the mess

danielle from snippets of inspiration


kathrynann from singing through the rain

jessica from smartter each day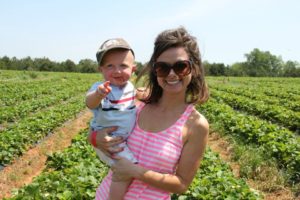 my heart aches for little mazzi and her mommy tonight. so often you read stories about little ones that are fighting a hard battle from the get-go – too often, really. i'm often fighting back tears as i sit here staring at the screen reading what seems like endless accounts of babies fighting injuries, illnesses, cancers. i wish it would just all go away, Lord. i wish the damaged, dysfunctional cells would just 'poof' go away. i know they can. He said by His stripes we are healed. He said it, so it must be true. so i'm going to keep believing it for these precious ones like tripp halstead, baby caleb, and especially tonight, sweet little mazzi.
mazzi is just one month older than our little eden grace, and so, it's hitting me pretty hard every time i look at her pictures and read her updates. her mom is so strong, and little mazzi must be even stronger; though she's too small to voice it. diagnosed with a neuroblastoma at just a few days old, this angel has yet to leave the hospital. this has to be more than trying for her family. i can't imagine how exhausting physically and emotionally this experience has been for them. mazzi needs our prayers and our help. this is a call for anyone and everyone reading to visit her page, read her story, look at her precious little face, and pray. pray for her strength and the peace of Heaven to surround her family as they care for her through this ordeal. call down the power of Heaven and the promise of God that healing would be made manifest in her tiny body. believe for her healing with me. bless them with your encouragement and donations, if you are able. mazzi's family is from our hometown, and i've known them for a very long time, and i can say whole-heartedly, they are so deserving of your love, your prayers, and your generosity. i pray that you would think of her daily, and pray for her when you do. we will all rejoice together when we read that she is cancer-free, able to drink/eat on her own, and at home with her family where she belongs.
please remember her little 'big' brother, balin, in prayer too, as he is just a little guy, and seeing this experience through the eyes of a child.
thank you so much. i'm so thankful for this blogging community and the chance to share mazzi with you. just wait until you visit her page and see her little face. you will fall in love with her.
here is an excerpt from mazzi's page, milk money for mazzi:
On April 10, 2013 Mazzi Alexis Ramella was born a healthy 8lbs. and 21 inches. She was eating, sleeping, and responding well to her new world. At 3 days old, the day before discharge, Aaron discovered a small lump in the left side of Mazzi's neck. The pediatrician discussed that it was most likely a harmless infection (fluid) or simply a twisted,inflamed muscle. Following an inpatient ultrasound and MRI, revealing a solid mass, Mazzi was transported to Children's Hospital where she was admitted to the NICU.

Following extensive tests and biopsies, it was determined that the large mass was a Neuroblastoma. With this type of malignant tumor, only in a newborn can it be surgically resected to a minimum 50% size allowing it to hopefullly dissipate in time.

On April 24, Mazzi underwent a successful surgery which 85-90% of the tumor was removed. The remainder of the tumor could not be removed, due to its delicate location near an artery to the brain. – See more at: Milk Money for Mazzi