well, it's saturday once again, folks!
i have an announcement…i broke the computer!!!! 🙁 so…i take a full glass of ice water to bed with me each night with the intention of sipping through the night (nursing mom here), and on sunday night, i didn't take even one sip! long story short, one of my sweet babies tipped the whole thing over the next morning, and it drenched my mac! first the lights went out…came back on after hair dryer and rice…then the last row of keys quit working, and finally, it shut down all together. so, i'm typing this frantically on hubby's work computer, b/c he has very strict rules when it comes to his work computer. boo. so, unfortunately, i don't have time for fun features from last week! 🙁 so lame, i know! but, please enjoy this week's party, and i'll be sure to make up for it next week! in the meantime…we have a really busy day ahead…birthday party….packing…packing…and more packing! happy weekend, everyone! much love…
ok, here are the very simple rules:
1. follow all the co-hosts on pinterest
2. pin our "pin-it party" picture. (this one)
3. add as many of your great pins as you want! we can't wait to see them! remember to get your pins from pinterest & not from your blog page. it will make us easier to re-pin a pin instead of a post.
4. hop around and re-pin other pins from this page- lets share each others great ideas and make all of our lives run just a little bit smoother.
5. adding your link gives us permission to use an image from the pin (or post connected to the pin) to feature on next week's pin-it party. because of this we ask that you only link up images from your own site, and images that you have taken, created or have legal rights to.
thanks!!!! REMEMBER: when it asks for your NAME, you can put your PIN NAME or your BLOG NAME. it will be how we determine what your pin is about when we all read it.
without delaying it any longer…here you go!
please remember to follow these co-hosts & see their helpful pins!
paula from beauty through imperfection

whitney from beauty in the mess

danielle from snippets of inspiration
jessica from smartter each day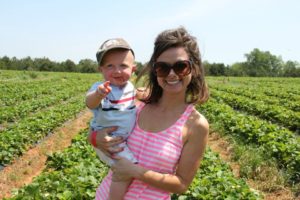 document.write('