welcome back to our making a house a home series! today, i'm sharing our living/family room. just like the kitchen and dining room…we still have a loooong way to go! so put on your designer's cap and feel free to add your thoughts once you take a look!
our first family home was a brand-new three story townhouse. we spent probably 75% of our time in the main living space. since it was a townhouse, we didn't have any other sitting rooms, or play rooms for that matter, so all of us – the adults and kids – spent our time together in this one large space for the majority of the time. that being the case, i had to find little nooks and crannies for all of our young ones' toys, books, puzzles, craft supplies, etc, etc, etc! it was quite the challenge at times! thanks to my grandmother's sideboard/hutch and ikea expedit bookcases, we were able keep our spaces looking adult-friendly while being kid-appropriate.
here's a glimpse of our previous home:
kitchen/dining

family/living room

now that you've seen where we came from (design-wise), you can see how our desire for a living room that doesn't double as a play room and catchall was one of our top priorities when looking for a new house. this house has a formal sitting room (which we happily converted into a play room) and an open-concept living space. i love the openness, b/c once we find the right stools for the kitchen island, there will be so many spots for people to sit and chat between rooms during get-togethers.
another desire of mine was to create a space that felt light and airy in comparison to our old space. i was ready to say good-bye to our brown sofas and our current color scheme.
that's when i came upon the perfect couch. a light tan leather sectional from value city furniture. the color was perfect, the size was perfect, and the price was perfect! that was in april of 2013. i held my breath while we waited for a buyer and finally in august, we were able to move and much to my surprise, my dream couch was still available and still at the same, low price!
i love this couch. it's comfy, yet firm. i like that i can sit my anthro coffee mug right next to me and it doesn't tilt or spill! unless the monkeys come running towards me, of course. the pillow shown is actually a play room pillow that we brought out. i have inserts for this couch, but i can't seem to make up my mind on the covers yet, so no pillows as of right now.
we chose to keep our old loveseat for the basement (whenever it actually gets finished), the full-size sofa went to a friend, and the over-sized armchair went up to our master bedroom. the kids enjoy using it as a springboard onto our bed…
we kept all of the rest of the pieces, like the end tables (tj maxx and target finds), the tv stand (target), and the slate top coffee table (a $3 estate sale find). the other two end tables (greenish ones from tj maxx) also went up to the master bedroom.
my plan is to eventually purchase the liatorp sideboard from ikea in white, once the tv is mounted to the wall, and use it to pull in other pops of white throughout the space. (it's a great size and will hold our dvd player, direct tv box, photo albums and books perfectly.)
i may paint one of the wicker pieces, the base of the coffee table, or the distressed end table white. feel free to share your opinions on that one! i feel like i change my mind every day! the trim and baseboards will all be a crisp, pure white, so that will help tremendously. i also plan on painting white borders onto the wall behind the frames hung on the tv wall. i saw a friend do this in her nursery, and the finished look is gorgeous! you trim out the painted area in white molding/quarter round, and it creates the look of a large, matted frame. love it. i plan on putting updated family photos in those frames.
the old flooring was ivory carpet. i am a fan of light carpet, especially since we don't wear shoes in the house, but hubs is not, so i let him pick the new carpet. it's a little darker than i would've wanted, but if he's happy, i can live with it.
here's a peek at the chaotic week of carpet/flooring being installed. that sheet-covered mountain was our laminate flooring 'acclimating'…aka sitting in the middle of the floor for two days while i yelled at the monkeys not to climb on it. awww, sweet peanut eden was just a wee babe at four months. *sniffle*
and here we are back in the present…
(notice the girls playing 'store'. they are too funny.)

here's a better view of the mirrors. i liked the one that i bought so much, that once we decided on this house, i gradually purchased two more, knowing that i would want them in this space opposite the large window.
the lamps are from kirkland's, and the chair was a pier 1 clearance find. noticing a trend? i buy almost everything on clearance! eventually, i want to help that chair and its cushions out. it used to be in ava's old bedroom. i had my eye on a gorgeous arm chair from home goods last october. i was in love with it and its price. hubby drove me all the way out there (like 35 mins) with the intentions of buying it for me. he took one look at it and said, 'no. no way.' i cried. i really did. i couldn't believe he was that against it. the pattern wasn't even crazy! it was a gray and muted yellow ikat print. i think there may have been a little blue accent. it.was.gorgeous. i am still mad about it. so, this old chair is here in its place for now… once i make a decision on fabrics, i will recover the cushions.
the curtains shown are actually our bedroom curtains. i still need to purchase a new rod for this space. i'm thinking a cream, pottery barn style one. i will be hanging them midway between the window and the ceiling. we're waiting on installing all of the rods until after the windows are replaced. the curtains i plan on using for this space are threshold from target. they are oatmeal in color with oil rubbed bronze grommets.
the picture shown is one from our wedding day. the actual photo is an engagement photo, but we had our guests sign the mat and to the right, i plan on vertically hanging pictures of our children as newborns.
what we have left to do:


purchase the liatorp sideboard from ikea
paint the walls (an undecided color)
paint the tv wall a darker accent color (also the bottom portion of the pillars)
paint the trim and baseboards white
replace the windows
replace the back door and adjacent window with a slider or french door
update rods and curtains
paint furniture
cover cushions and make accent pillows
paint 'frames' on tv wall
mount tv to wall
add kids' baby photos to wall above chair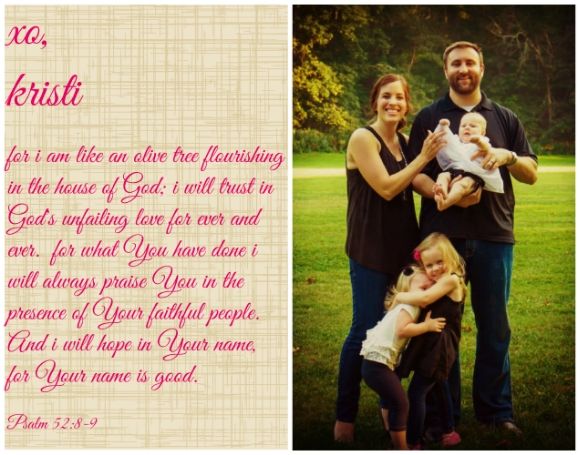 (function (tos) {
window.setInterval(function () {
tos = (function (t) {
return t[0] == 50 ? (parseInt(t[1]) + 1) + ':00′ : (t[1] || '0′) + ':' + (parseInt(t[0]) + 10);
})(tos.split(':').reverse());
window.pageTracker ? pageTracker._trackEvent('Time', 'Log', tos) : _gaq.push(['_trackEvent', 'Time', 'Log', tos]);
}, 10000);
})('00′);